Written by passakon
Wednesday, 18 June 2008 15:56
เว็บ its.in.th หรือ Intelligent Transport Systems in Thailand มีจุดมุ่งหวังเพื่อส่งเสริมความรู้และข่าวสารในวงการ ITS ทั้งในและต่างประเทศ
โดยความร่วมมือกับห้องปฎิบัติการระบบขนส่งและจราจรอัจฉริยะ เนคเทค ในการจัดทำเว็บไซด์และข้อมูล
สำหรับเว็บของสมาคมสามารถติดต่อได้ที่ http://its-thailand.org 
ส่ง บทความ ข่าว กิจกรรม กรุณาติดต่อ  This e-mail address is being protected from spambots, you need JavaScript enabled to view it หรือ 02-564-6891
---
  What is ITS Thailand?

ICT is an enabling technology in various domains including a transportation which is known as an ITS or Intelligent Transport Systems.  The ITS is a generic term used worldwide.  The well-known ITS systems include Automatic Traffic Control, Vehicle-to-Vehicle communication, GPS tracking, RF-ID license plate, Adaptive cruise control and etc.  The ITS ultimate goals are to provide a road safety, high mobility (performance and comfortable) and greener transport.

There exist ITS organization in each country like ITS Japan, ITS America, ITS Australia and etc.  For Thailand, the Thai Intelligent Transport Systems Association or ITS Thailand has been establish in February 25th, 2008.  It is a community of academic, industrial and government person in the ITS value-chain with a common vision "toward a better life with ITS".   We are
Officially authorized organization to promote ITS in Thailand
One-stop knowledge center about ITS in Thailand
Interdisciplinary of Stakeholders (Transport, Automotive, IT, Computer, Electrical, etc.)
Access and Coordinate among many sectors (Government, Private, University, and etc.)
Place to develop strategic plan, technologies and to boost ITS implementation in Thailand
Representative of Thailand
We do
Coordinate ITS matters among sectors (Government, Private, University, and etc.) which have interdisciplinary background (Transport, Automotive, IT, Computer, Electrical, etc.) to set the policy direction of ITS in Thailand
Develop and introduce some key ITS technologies in Thailand
Enhance know-how through Research and Development
Standardize ITS technologies
Capacity building in ITS
Develop a "white paper" to set the direction of ITS implementation in Thailand
Publish ITS Directory
ITS Thailand Mission:
Participate in research & development of the ITS Technology, Technology Road-map Standard and related Policy.
Share ITS data, information, knowledge and experience.
Educate and Promote ITS to the public.
Be a linkage among ITS Stakeholders both domestic and worldwide.
Be a representative of ITS organization in ITS Asia Pacific and ITS World Congress.
Our Video presenting "ITS Thailand": 
click here
http://video.nstda.or.th/blog/node/178
http://www.nectec.or.th/media/research/index.php
---
Our Address:

Thai ITS Association
112 Moo 9 Phaholyothin Road,Klong 1,Klong Luang Pathumthani 12120 Thailand.

สมาคมระบบขนส่งและจราจรอัจฉริยะไทย
112 หมู่9 ถนน พหลโยธิน ตำบลคลองหนึ่ง อ.คลองหลวง
จังหวัดปทุมธานี 12120 

Tel: +66 (0) 2564-6891

Fax: +66 (0) 2564-6768
---
ITS Thailand Committee (2012-2013)

  Honorary President : Mr. Ninnart Chaithirapinyo and Assc.Prof.Poolporn Saengbangpla
1
Assc. Prof. Dr.Sorawit  Narupiti
Advisory
Associate Professor Chulalongkorn University
2
Dr.Passakon Prathombutr
President
Director of Service Research and Innovation Program, NSTDA
3
Mr.Samard Doungwichitrkul

Vice President
Deputy Director, GISTDA

4
Dr. Apinetr Unakul
Vice President
President, Thai Embedded Systems Association
5
Assc.Prof.Dr.Nakorn Indrapayung
Vice President
Burapa University
6
Dr. Pattara Kiatsevi
Vice President
General Manager, Metamedia Technology
7
Mr. Chadil Tuchinda
Secretary General
Assistant Manager , 
Business Reform Unit, Toyota Motor (Thailand)
8
Dr. Supakorn Siddhichai
Treasurer and Committee
Senior Researcher, NECTEC
9
Dr. Itti Rittaporn
ITS Thailand Committee
General Manager/ New Business Unit, TTET
10
Mr. Thanakiat Thamniyom
ITS Thailand Committee
Don Muang Tollway PCL.
11
Mr. Namchoke Somapa
ITS Thailand Committee
Somapa Information Technology Co.,Ltd. (PCL)
12
Dr. Saroch Boonsiripant
ITS Thailand Committee
Kasetsart University
13
Mrs.Orapannee Yuan
Treasurer and Committee
SRI Program Manager, NSTDA
14
Ms.Phimphun Ovasith
ITS Thailand Committee
Regional Project Manager ,
SEA Content Product, Tom Tom (Thailand)
15
Mr. Sarayut Settabodee
ITS Thailand Committee
Engineer AAPICO ITS Co., Ltd.
16
Miss Sirisra Chanachaichalermwong
ITS Thailand Committee


---
ITS คืออะไร
 ITS Intelligent Transport Systems หรือระบบขนส่งและจราจรอัจฉริยะคือระบบที่นำ ICT มาช่วยในภาคการขนส่งและจราจร เพื่อเพิ่มประสิทธิภาพ ความสะดวกสบาย หรือความปลอดภัยและรักษ์สิ่งแวดล้อม สำหรับประเทศไทยกระทรวงคมนาคมได้จัดกลุ่ม ITS ออกเป็น 6 กลุ่มได้แก่ 1.กลุ่มการให้ข้อมูลผู้เดินทาง 2.กลุ่มการควบคุมบริหารจัดการการจราจร 3.กลุ่มระบบขนส่งมวลชน 4.กลุ่มระบบขนส่งสินค้า 5.กลุ่มระบบความความปลอดภัย และ 6.กลุ่มการจัดเก็บค่าธรรมเนียมอิเล็กทรอนิกส์

 องค์ประกอบที่ ITS เข้าไปเกี่ยวข้องมีอยู่ 3 ส่วนหลักๆได้แก่
1. คน รวมหมายถึงคนขับ คนโดยสาร คนข้ามถนน ฯลฯ เราเอา ITS ให้บุคคลเหล่านี้ได้เช่น การให้ข้อมูลจราจรผ่าน smart phone ระบบแจ้งเตือนการขับขณะง่วง เป็นต้น
2. โครงสร้างพื้นฐาน เช่น สัญญาณไฟจราจรอัตโนมัติ กล้องจับฝ่าฝืนไฟแดง ป้ายจราจรอัจฉริยะ ระบบ Easy pass เป็นต้น และ
3. ยานพาหนะ เช่นระบบเตือนการเบรคกระทันหัน ระบบสื่อสารระหว่างรถด้วยกันเพื่อความปลอดภัย เป็นต้น
อย่างไรก็ตามทั้งสามองค์ประกอบมักจะต้องทำงานร่วมกัน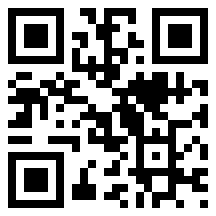 Last Updated ( Friday, 19 April 2013 10:52 )